Back to all posts
Posted on
Kristel Laderoute appointed Gift Lake School Principal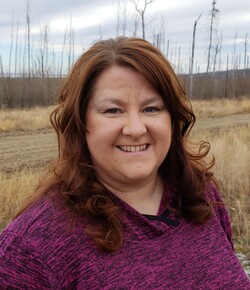 Northland School Division (NSD) is pleased to announce the appointment of Kristel Laderoute as Gift Lake School Principal. Kristel has been employed with NSD for 12 years. For the last two years, she's been teaching elementary students at Gift Lake School.
"I am excited about this new opportunity," said Laderoute. "I look forward to working with the community, students and staff to see Gift Lake School thrive to the potential I know it has. I was raised in Salt Prairie and have strong ties to the community through lifelong family friends and now the amazing family that I am married into. I am the mother of three boys and one daughter in law. All of which, I am immensely proud. I love kids and am committed to seeing our students succeed. I have strong relationships with my students and look forward to applying the same in my new position. I believe in our students and will continue to support them along their educational journey."
Kristel has been involved in education for 17 years. Her career began as an Educational Assistant at St. Andrews School in High Prairie and at Joussard School. In 2007, she joined NSD as a Kindergarten Instructor at Grouard Northland School. After obtaining a Bachelor of Education (Elementary Education) from the University of Alberta in 2013, she returned to Grouard to teach students in grade 3 and 4.  
Kristel's leadership experience includes serving as President of the Northland ATA Local No.69 and filling in as Principal at Gift Lake School. In addition to completing a Bachelor of Education, Kristel successfully completed NSD's Aspiring Leaders Program. The program is designed to support aspiring school leaders.