Back to all posts
Posted on
UPDATE*** NSD hosting community engagement "What We Heard" Wednesday May 23, 2018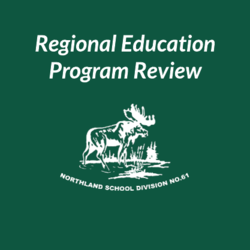 Northland School Division (NSD) is hosting a second community engagement with Gift Lake School parents and community members. Originally scheduled for Tuesday, May 22, 2018, the second community engagement "What We Heard" is scheduled for Wednesday, May 23, 2018. 
The purpose is to share "What We Heard" from parents and community members who attended the community engagement on Tuesday, May 8, 2018. NSD wants to validate the information before moving forward.
The sessions are part of NSD's Regional Education Program Review (REPR) for Grouard Northland School, Gift Lake School, Bishop Routhier School (Peavine Métis Settlement) and Hillview School. The REPR looks at school programming and operational procedures. It helps NSD determine if students are achieving defined program standards and outcomes.